African Tea
Splendid Tea presents the following line of exquisite tea from Africa for your enjoyment.
CTC (cut-tear-curl) dominates production in Africa and less than five (5%) percent of tea production is orthodox leaf. The majority of our selection is orthodox tea with a very special Black CTC.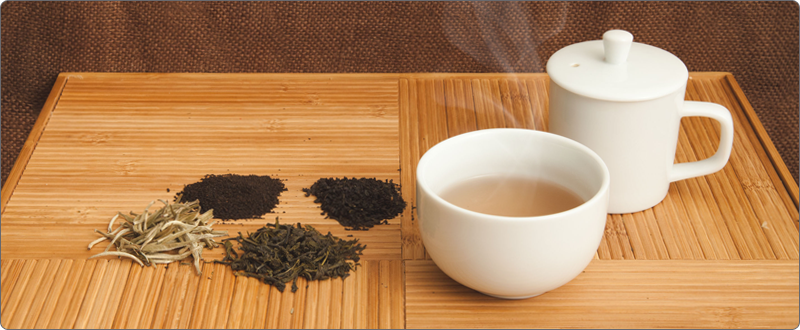 Sweet Mist
SWEET MIST is a white orthodox tea with a traditional bud leaf style with dry leaf colors from white to silvery green with darker highlights. The clear liquor is very pale silvery-yellow in color with a soft sweet aroma and honey taste.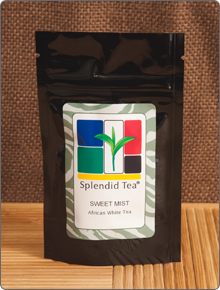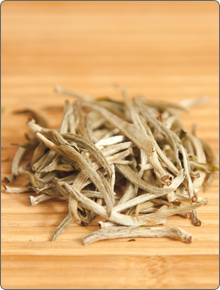 Royal Glory
ROYAL GLORY is extremely limited in harvest. This fine specialty tea is a purple orthodox tea with a flat/flaky dry leaf style with purple hue in color. The fascinating liquor color is a clear, light golden with a very soft, delicate purple-taupe hue.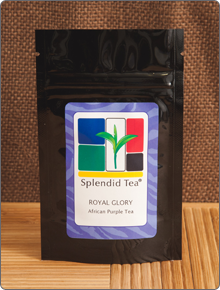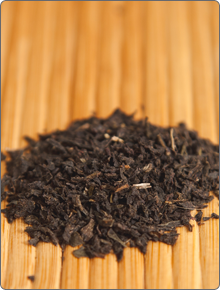 Spring Safari
SPRING SAFARI is a limited green orthodox tea with a needle leaf style. The liquor is clean with a complex sweet taste. Spring Safari is very popular due to its contrast flavor while maintaining green tea beneficial factors.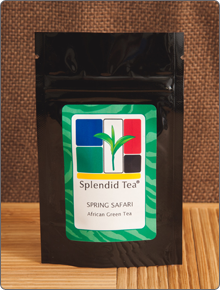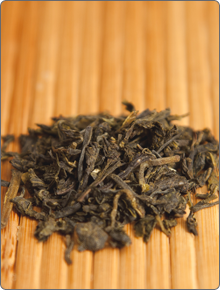 Monarch Morning
MONARCH MORNING is a special black CTC (granular) tea. The liquor is clear and bright in color with a delicate taste in respect to a black tea. Monarch Morning is justly paired with premium quality chocolate and utilized as a specialty ingredient in delicate desserts, confection and exquisite dishes.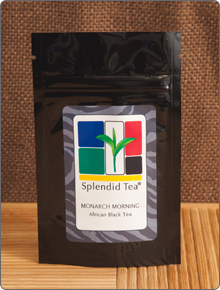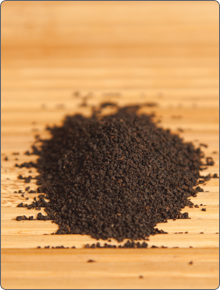 African Tea Sampler
AFRICAN TEA SAMPLER. Royal Glory, Sweet Mist, Spring Safari & Monarch Morning samples.